Mission: To promote Othello by enhancing Othello's local economy, Chamber members and tourism

PO Box 2813
33 E. Larch St
Othello, WA 88344
(509) 488-2683
Manager@OthelloChamber.com

Welcome to the
Greater Othello Chamber of Commerce
Our Mission is To promote Othello by enhancing Othello's local exonomy, Chamber members and tourism.
Othello is small farming communit in the Columbia Basin in Central Washington.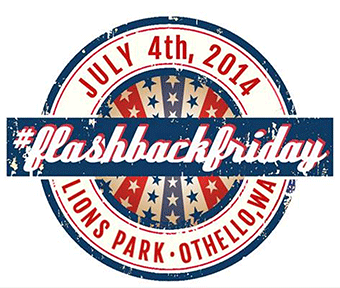 We are currently planning our big community 4th of July event. Join us for a fun time for all family members, including games, a parade, entertainment and fireworks.
What can the Chamber do for your business?
• "Shop Othello" events
• Advocate for local business interests in public forums
• Businesses will be listed by type, available to anyone browsing our site
• Your business will be advertised on our website, free with paid dues in 2012.
• Advertise your event on our website!
Chamber of Commerce Sponsored Events:
• Annual 4th of July Celebration Lion's Park
• Annual Chamber Banquet in February
Citizen of the Year
Teacher of the Year
Business of the Year
Civil Servant of the Year
• Political Candidates Forum
• Shop Othello Events
• Beautification Committee
The Chamber Participates in or Supports:
• Sandhill Crane Festival (March)
• Classic Car Show/Spud Run (July)
• Fiesta Amistad (August)
• Adams County Fair and Rodeo Parade (September)
• Christmas Lighting Displays (December)
• Residential Christmas Lighting Display
Award (December)
• OHS Speech & Debate
• OHS Leo Club
Partners:
Adams County
Adams County Community Network
lAdams County Development Council
City of Othello
Port of Othello